Stowmarket – New Store
| | |
| --- | --- |
| Project | JJM2529 – Stockpile Material Treatment |
| Location | Stowmarket |
| Client | Lidl |
| Key works delivered | Drying and Stockpile Material Treatment – Lime and Cement Mixing |
| Project Duration | Jan 2021 - 4 weeks |
| Stabilised Area | 5000 m2 |
| Earthworks | By Client |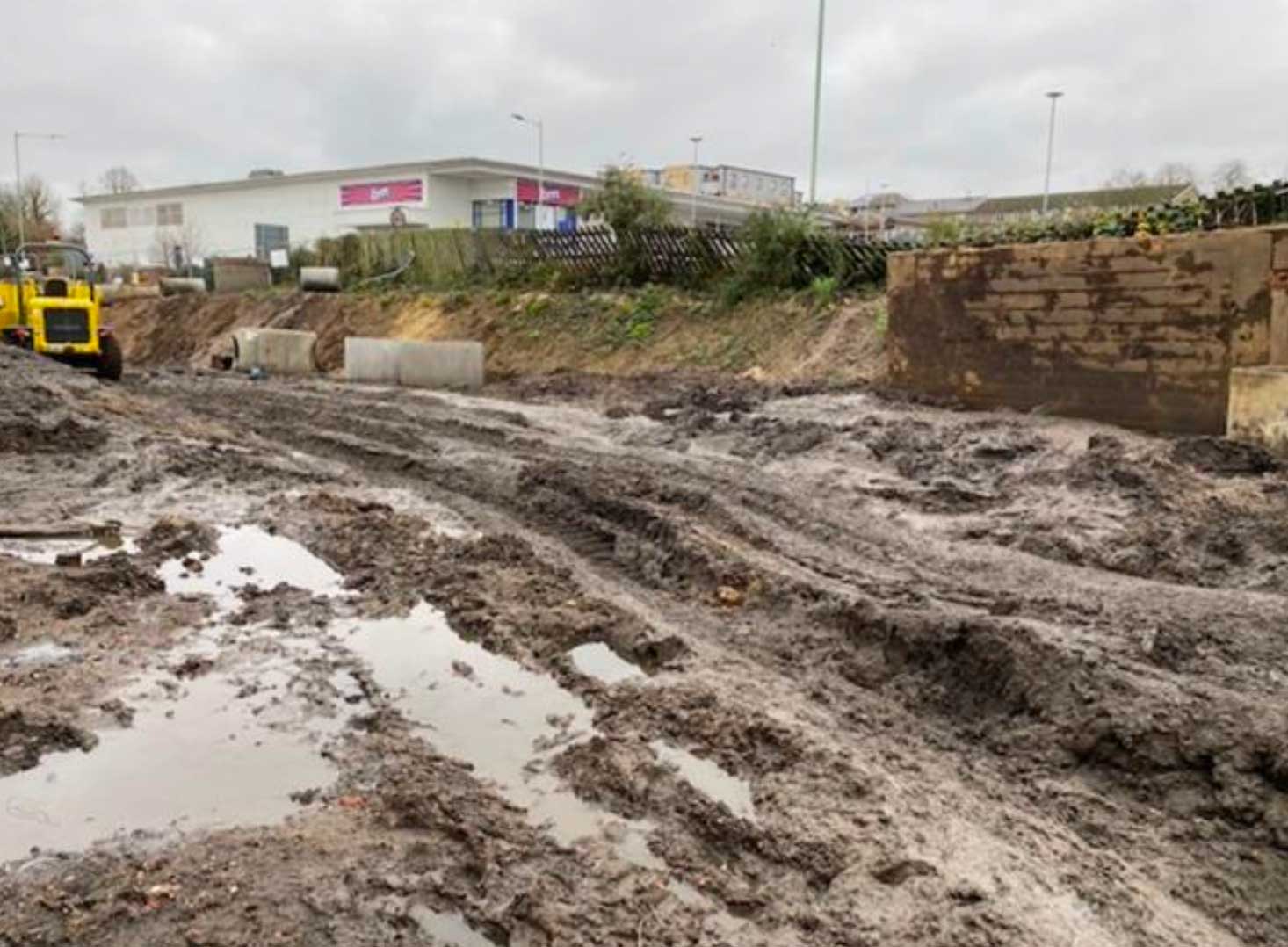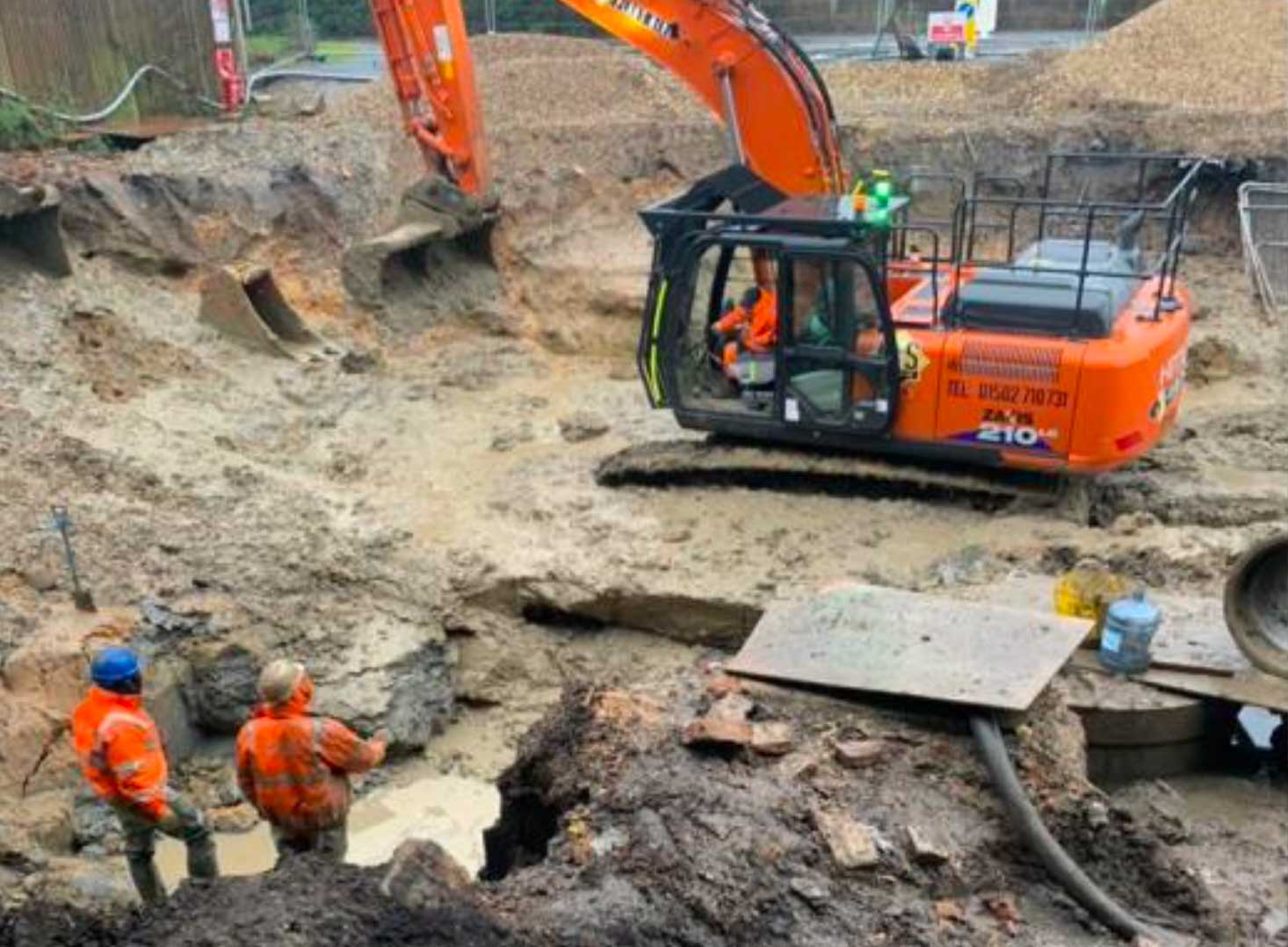 PROJECT OVERVIEW
Site had become water-logged and very badly cut up from drainage and other groundworks. JJMac invited to site to offer solutions to enable works to progress and to treat the saturated site and return to a workable site.
PROJECT CHALLENGES
Our team were challenged by the levels site and water ingress from nearby water sources such as a river alongside the site and poorly backfilled ponds at time of remediation. Jan/Feb 21 also very wet and snow on site
ENGINEERING AND SOLUTIONS TO OVERCOME THE CHALLENGES
To overcome the project challenges set by the client, our team:
Worked with the client and advised on the findings of the existing Site Investigation Information as to the best and quickest solution for a stabilised site.
We carried out a site assessment to enable our client to best work with our stabilising crew and achieve the outcome required.
Our site team then set to work with Quicklime to Dry/Modify the saturated material on site to create a working platform. Once the drying work was done we started to place 300mm layers of the stockpile material ready for cement mixing.
Lime Drying and Cement Mixing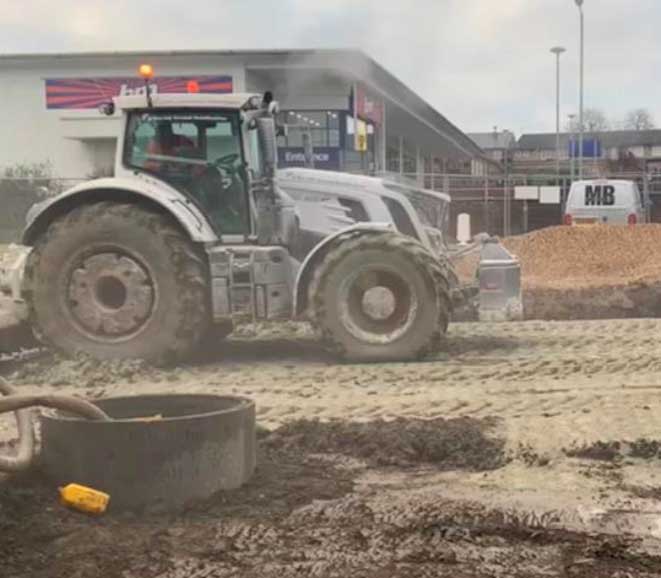 Stockpile material Placed and Cement Mixed in Layers
ADVANTAGES
The works had a two-fold advantage to this site.
Drying and modification of saturated material destined for off-site disposal saving disposal costs and programme time.
Excavated material from the stockpile mixed with cement to create a Capping layer on site for Access Road and Parking areas. Replacing imported Primary Aggregate.
BENEFITS TO CLIENT
Cost Saving
Programme Reduction
Vehicle Movements Reduction
Imported Aggregate Reduction
Material Sent To Landfill Reduced By
Stone Layer Depth Reduction