Hobhole – Boston PE22 0RB
| | |
| --- | --- |
| Project | JJMac 2639 – Hobhole |
| Location | Hobhole Lane Boston |
| Client | IDB Internal Drainage Board |
| Key works delivered | Road Crushing, Stabilisation and Surfacing |
| Project Duration | Dec 2021 - 2 weeks |
| Stabilised Area | 6000 m2 |
| Earthworks | By JJMac |
Internal Drainage Board – HobHole Pumping Station Road Restoration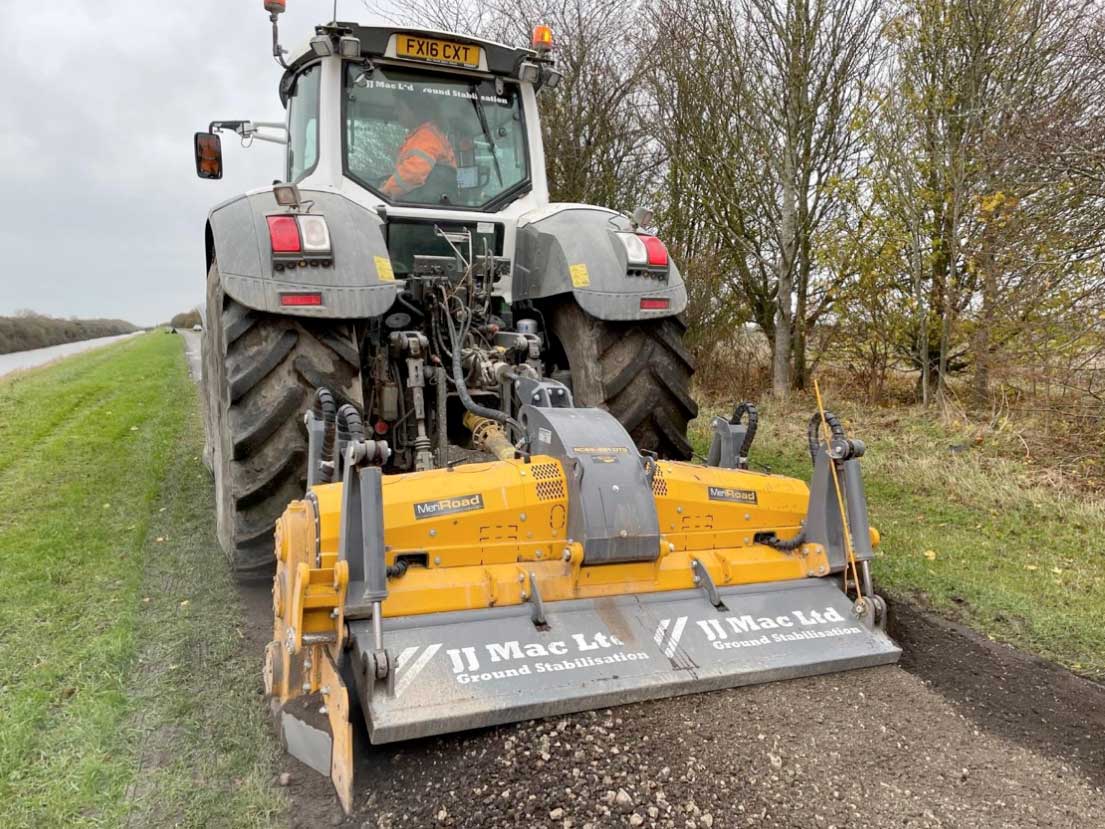 PROJECT OVERVIEW
Public Highways Access Road to IDB Hobhole Pumping Station had deteriorated and becoming dangerous for delivery truck and the like due to subsidence to one side. The shoulders of the road needed to be reinforced before any surfacing could be done. Simply overlaying and filling the depressed area was not an option as previously done.
JJMac offered a solution to in-situ stabilise the shoulders and to recycle the existing road material.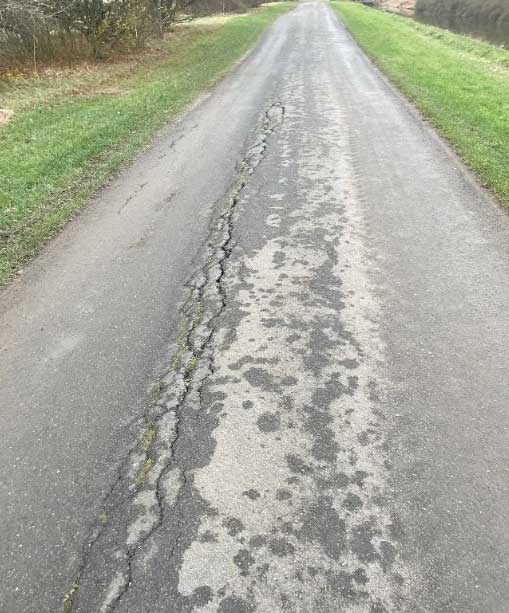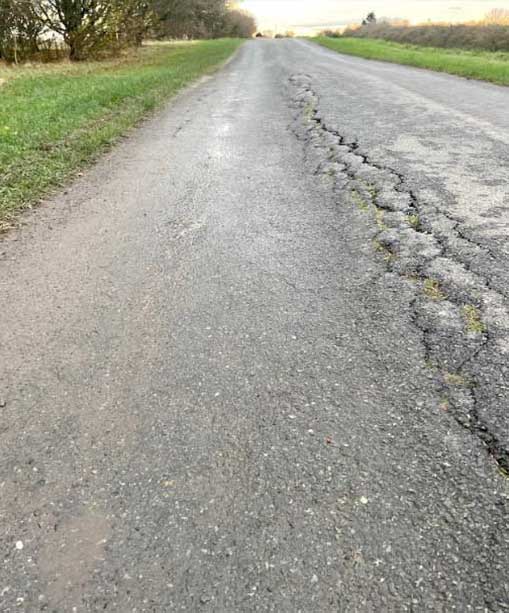 PROJECT CHALLENGES
Our team were challenged with designing a stabilised subbase for the road shoulders.
The roadway is a public highways and services the Pumping Station and dwellings that do not have a diversion and access had to be always maintained.
Environmental Agency requested that GGBS Ground Granulated Blast Furnace Slag was used for Stabilisation instead of Cement due to the reduced Carbon Footprint of GGBS as it is essentially a by-product of another process. However, the GGBS requires a small percentage of Lime to activate the curing process.
ENGINEERING AND SOLUTIONS TO OVERCOME THE CHALLENGES
To overcome the project challenges, set by the client, our team:
Worked with the client and advised on the finding of the trial holes and preliminary testing of the host material.
We carried out on site CBR testing to enable our Designers to generate a very efficient stabilisation design solution for our client.
Our team liaised closely with our client about phasing the works to allow the works to proceed in all areas within the project programme.
STABILISATION WORKS IN PROGRESS
Once the areas for stabilisation were identified and marked out, JJMac site team set to work Crushing the surface 150mm and preparing the existing road material into a uniform recycled material for stabilisation.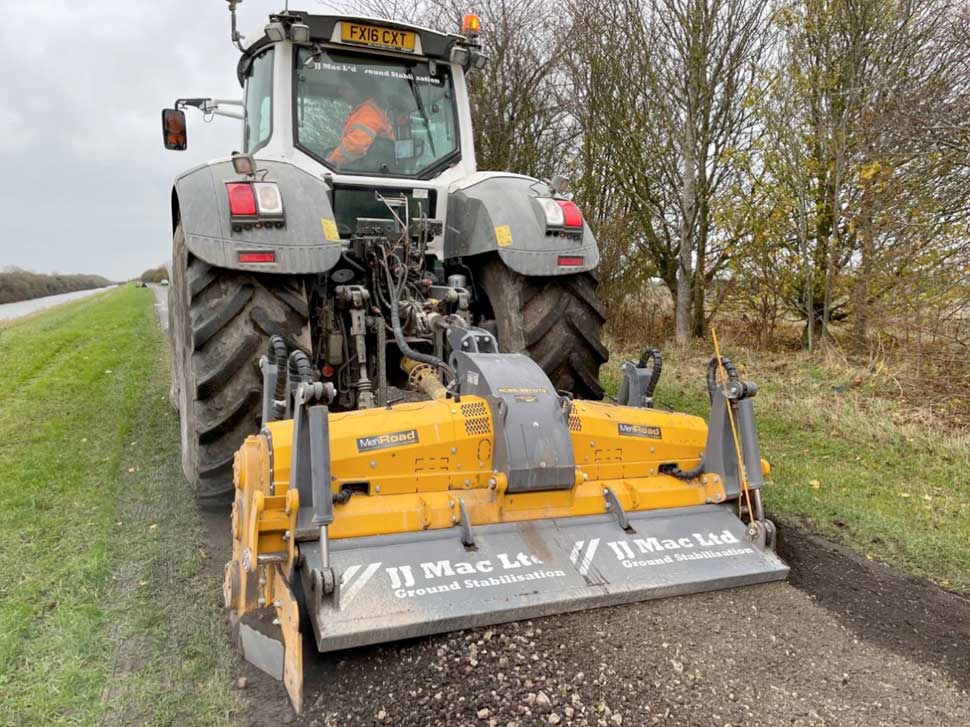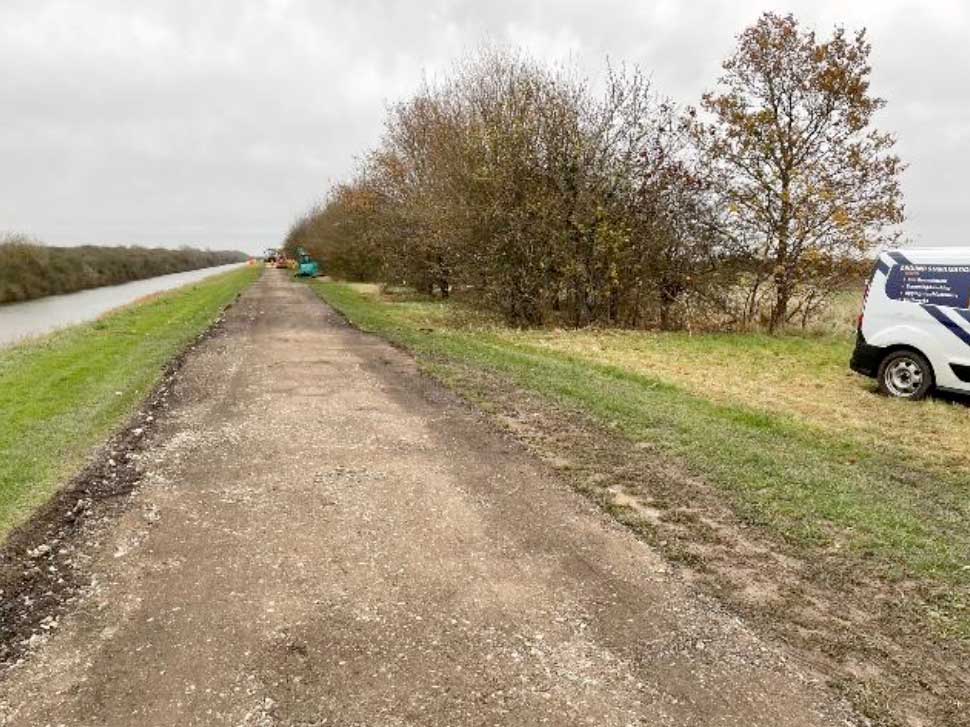 We then mixed and stabilised 350mm to enhance the shoulders of the road and create a new Non-Frost Susceptible Stabilised Foundation>30% CBR on the complete roadway.
Roadway Trimmed level and ready for Stabilsiation and Stabilised Roadway ready for Surfacing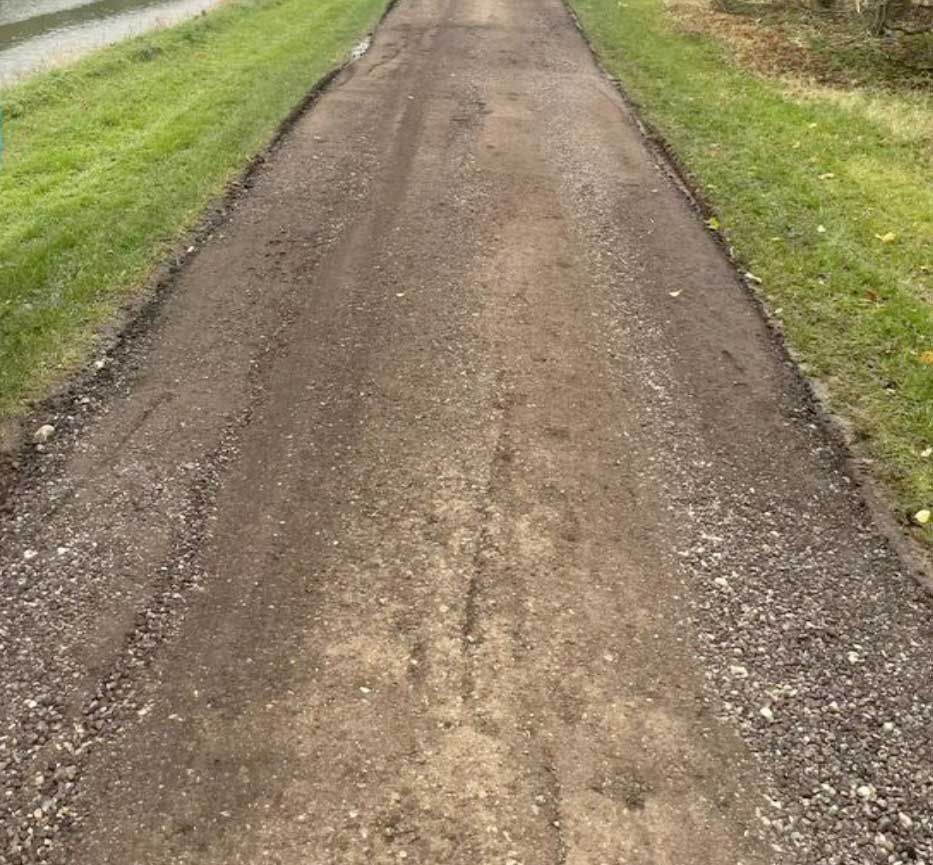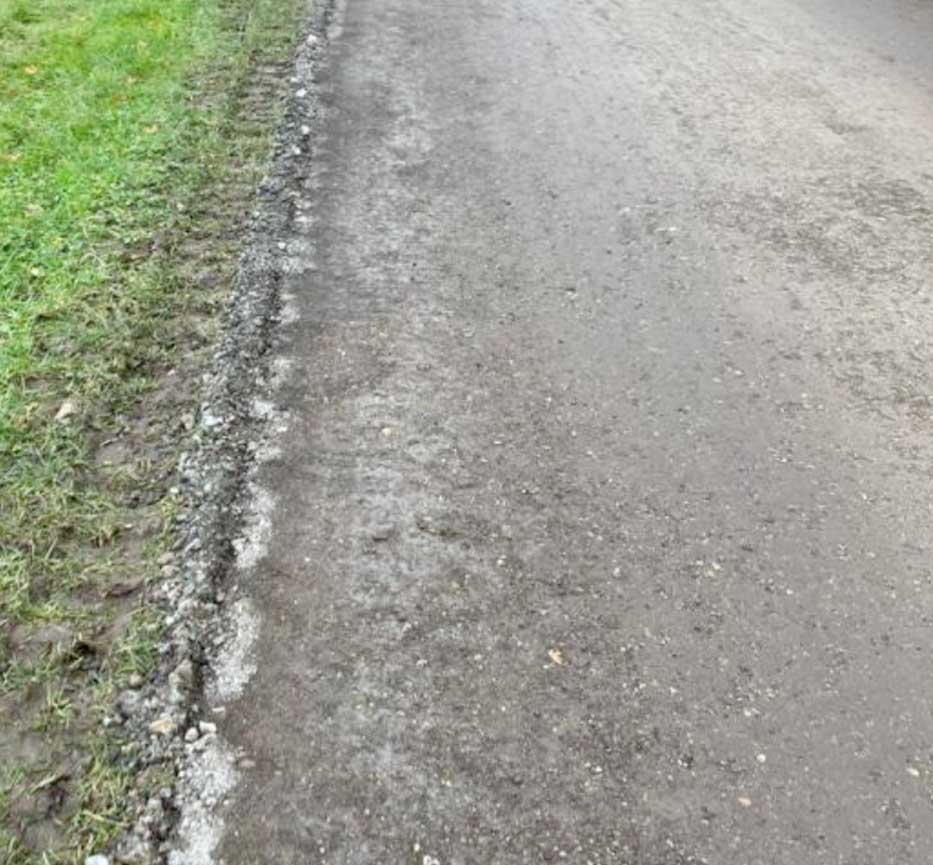 The GGBS and Lime Combination was allowed 72 hours to cure without any heavy traffic. Residents cars were fine to travel on the stabilised material as they needed access.
COMPLETED WORKS