JJM2643 – Contractors Compound
| | |
| --- | --- |
| Project | JJM2643 – Contractors Compound |
| Location | Bicker Fen Lincs |
| Client | Siemens / National Grid |
| Key works delivered | Treating Stockpile of 6E material to create 9A material Contractors Compound |
| Project Duration | Nov 2021 - 2 weeks |
| Stabilised Area | 4000 m2 |
| Earthworks | By JJMac Limited |
PROJECT OVERVIEW
3,000m2 Contractors Compound for new works on Bicker Fen Substation.
1,000m3 of material had been lifted from previous Haul Road and contaminated with subsoil and Geo Textiles during the lifting process.
Stockpile of material could not be used without being classified and a treatment plan implemented.
JJMac tested and classified the material as suitable for CBM cement bound material.
PROJECT CHALLENGES
The project had challenges to overcome as the material required a separation membrane to be placed at formation. This ruled out In-Situ mixing of the 6E material.
The 6E material had to be lifted and riddled to remove any fabric and terram etc. The lifted and riddled material was mixed with the cement binder ex-situ and placed on the new Terram, trimmed and Compacted
Stockpile material being raked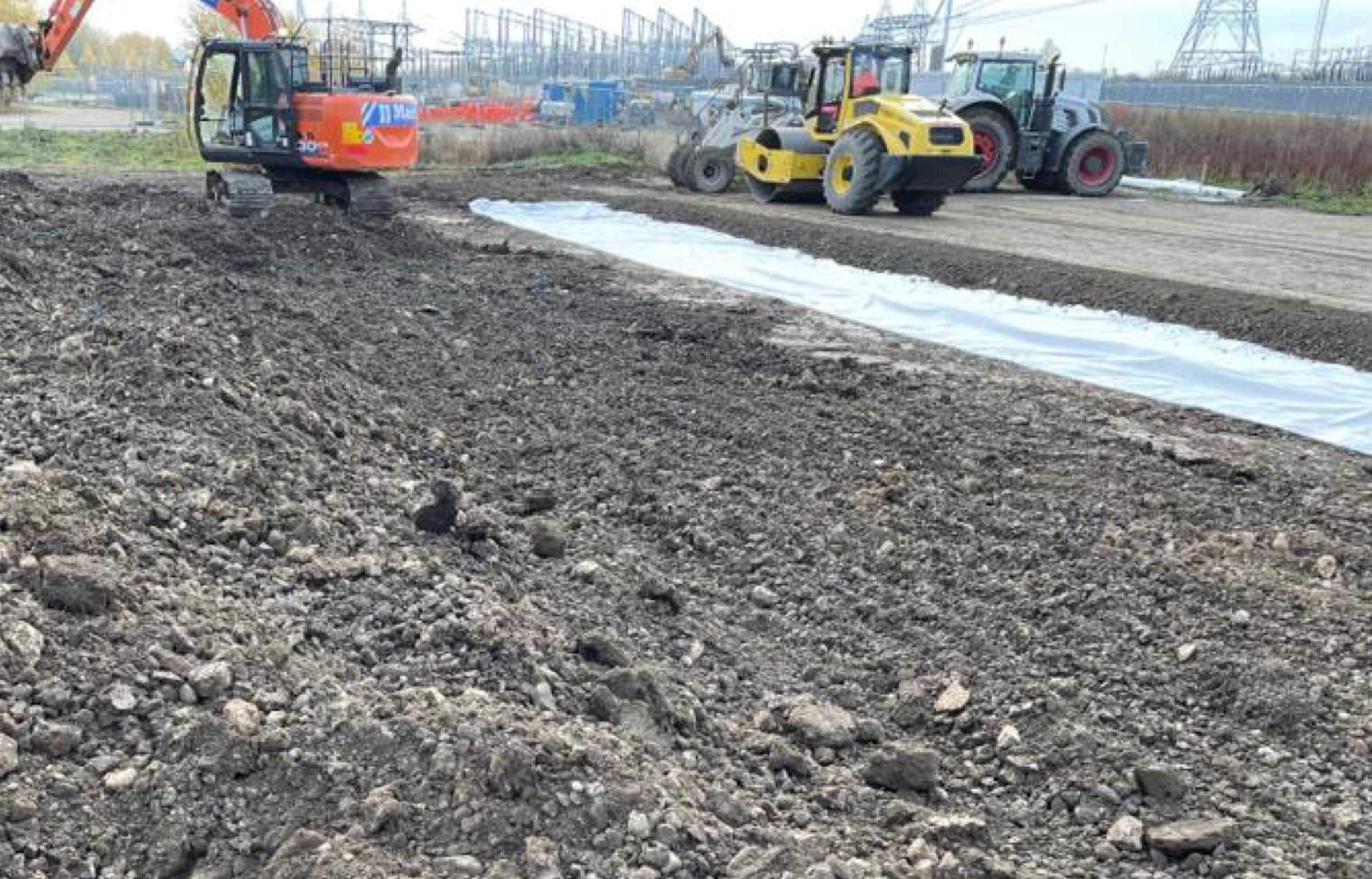 ENGINEERING AND SOLUTIONS TO OVERCOME THE CHALLENGES
To overcome the project challenges set by the client, our team:
Worked with the client and advised on the findings of the Stockpile material testing and classification.
The challenge was to turn the 6E material into 9A material by mixing with cement and complying with the stringent testing regime.
Our site team set to work. Mixing the host material at the Stockpile and placing on the Terram for trimming and compacting.
JJMac team devised a methodology in order to simplify the job and creating a work flow in the area to allow the works to progress in a timely manner.
The final layer was trimmed with GPS dozer to 30mm tolerance and compacted.
EARTHWORKS AND STABILISATION DURING CONSTRUCTION PHASE
Mixing and placing of Stabilised Material in flow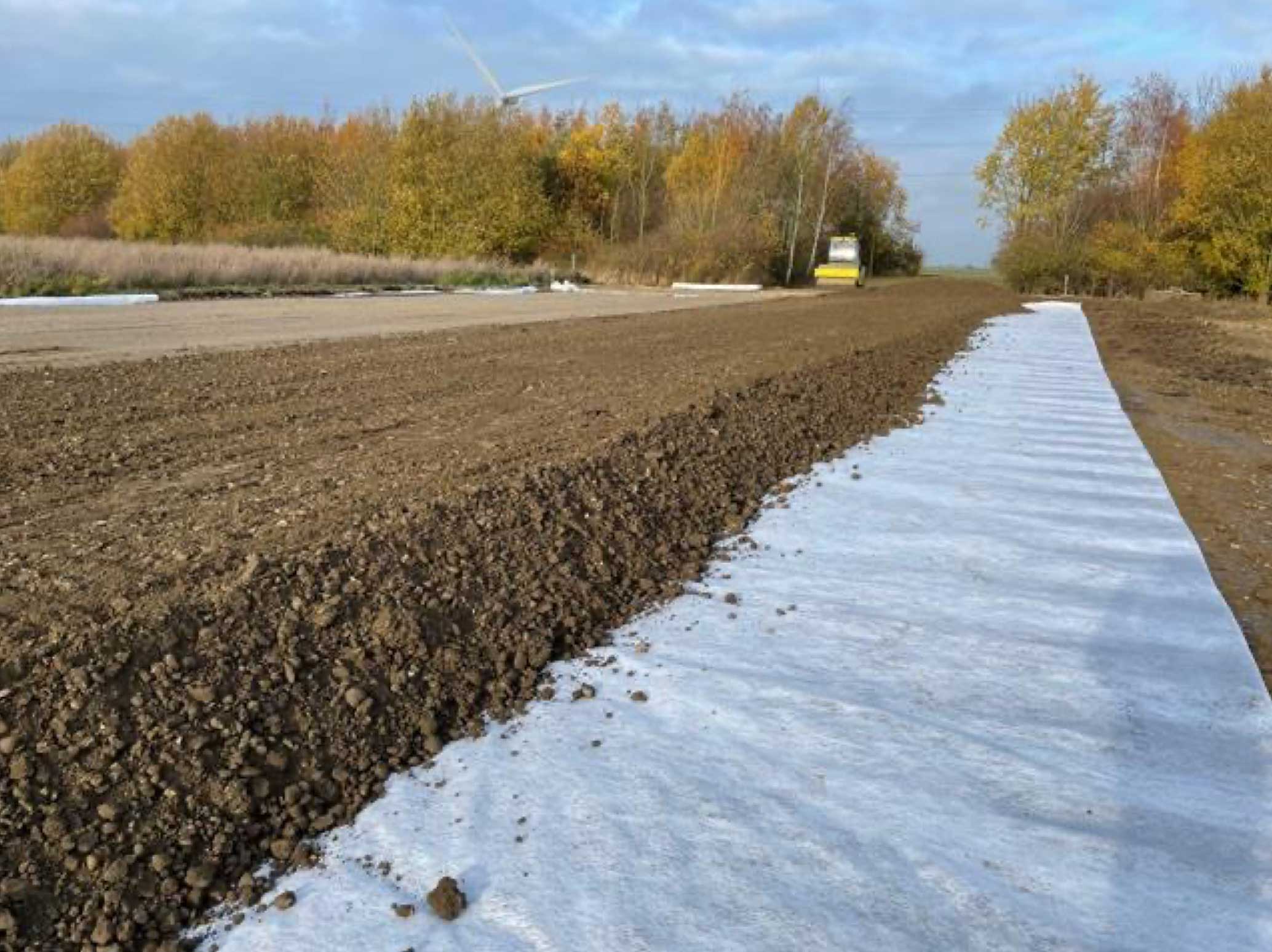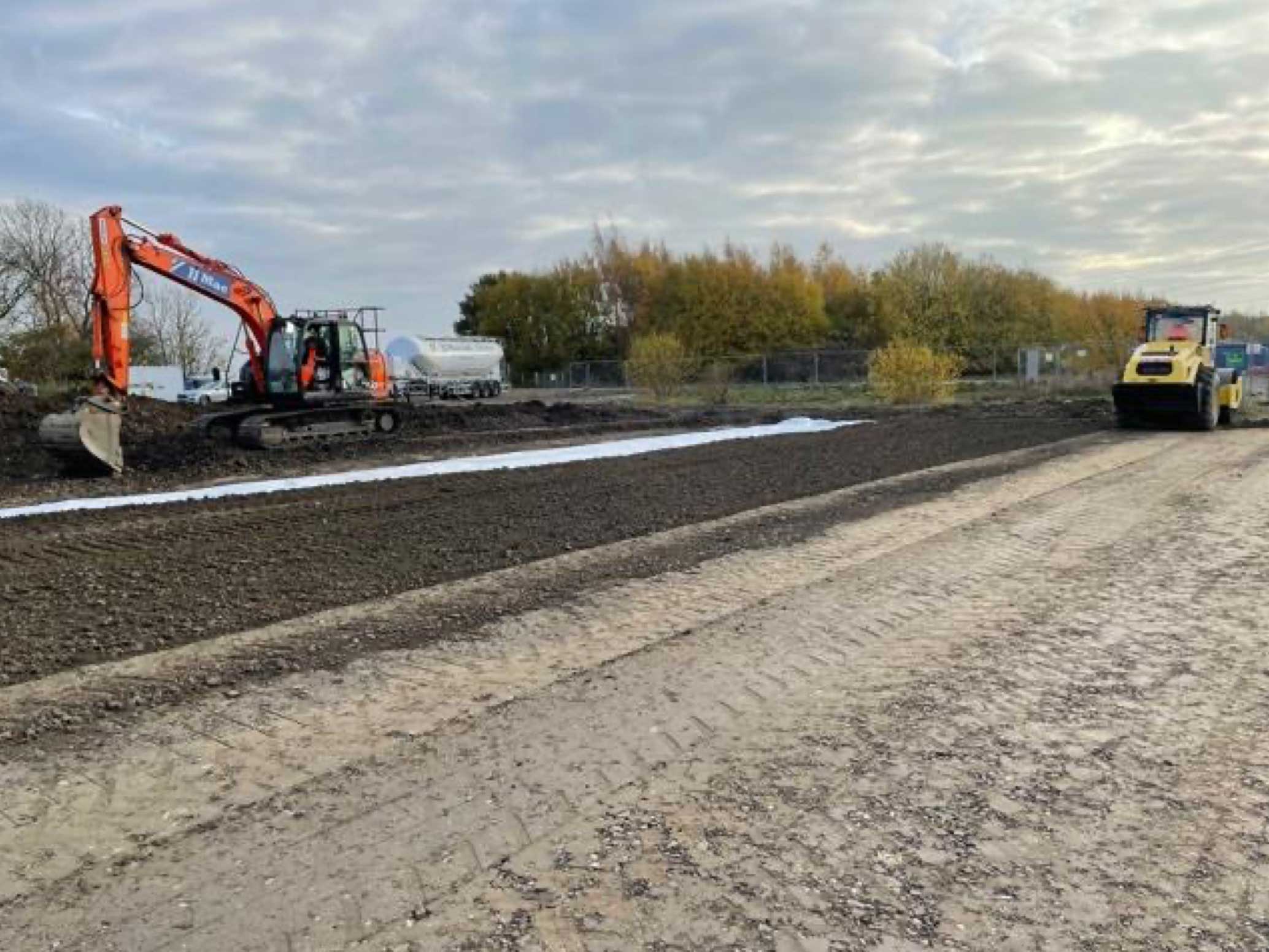 All Earthworks and Screening of material was carried out by JJMac working with Siemens and the land owners to ensure that all Bio Diversity measures were adhered to at all times.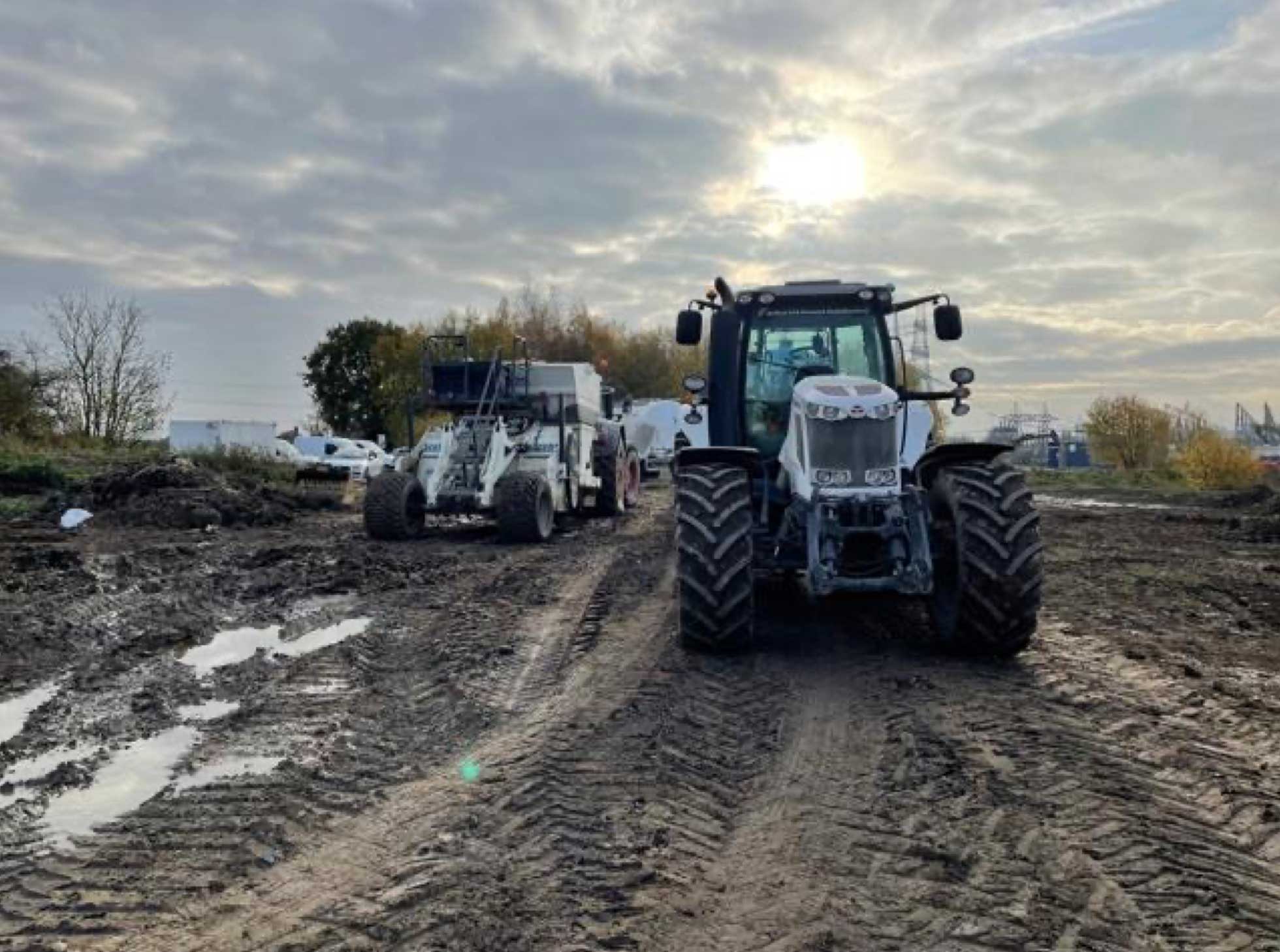 ADVANTAGES
The works had numerous advantages to this site.
Re-use of Granular material from another Haul Road saving disposal costs.
Elimination of Primary Aggregates on the Compound.
Elimination of Stone Lorries from the Villages and surrounding Road.
BENEFITS TO CLIENT
Cost Saving
Programme Reduction
Vehicle Movements Reduction
Imported Aggregate Reduction
Material Sent To Landfill Reduced By
Stone Layer Depth Reduction