Zone 9 – Remediation and Stabilisation
| | |
| --- | --- |
| Project | JJM2582 – Remediation and Stabilisation |
| Location | Bourne Lincs |
| Client | Tilia Homes |
| Key works delivered | Landfill remediation and Stabilised Capping |
| Project Duration | June 2021 - 6 weeks |
| Stabilised Area | 2000 m2 |
| Earthworks | By JJMac |
PROJECT OVERVIEW
Housing Development circa 60 units.
A disused Railway line runs through the site. The Railway cut was filled with Land Fill once the line was abandoned.
Circa. 2.0m of landfill within the footprint of some of the plots and roads on site.
BRD developed a Remediation Strategy for the site
PROJECT CHALLENGES
The project was very challenging as all excavation works had to be undertaken under an Asbestos Watching Brief due to Asbestos being identified in the BRD SI.
The site also has a High Pressure Gas Main running through it with a min 5.0m Easement. All Contaminated soils to be screened to remove as much land fill material as possible and reduce the amount of waste to land fill.
Contaminated Area

ENGINEERING AND SOLUTIONS TO OVERCOME THE CHALLENGES
To overcome the project challenges set by the client, our team:
Worked with the client and advised on the findings of the SI.
Reviewed the Remediation Strategy with the Client and Devised a suitable and cost effective solution for the remediation of the site.
The challenge was to Remediate the site and leave ready for Piling and follow on Groundworks.
JJMac range of capabilities meant that we could remediate the site of contaminated materials and use the clean inert material as a Stabilised Capping over the contaminated material that is left in-situ.
The 600mm Stabilised Capping Layed acted as a Piling Mat under the footprint of the Plots. Saving on Disposal and Imported Aggregates.
BENEFITS TO CLIENT
Cost Saving
Programme Reduction
Vehicle Movements Reduction
EARTHWORKS AND STABILISATION DURING CONSTRUCTION PHASE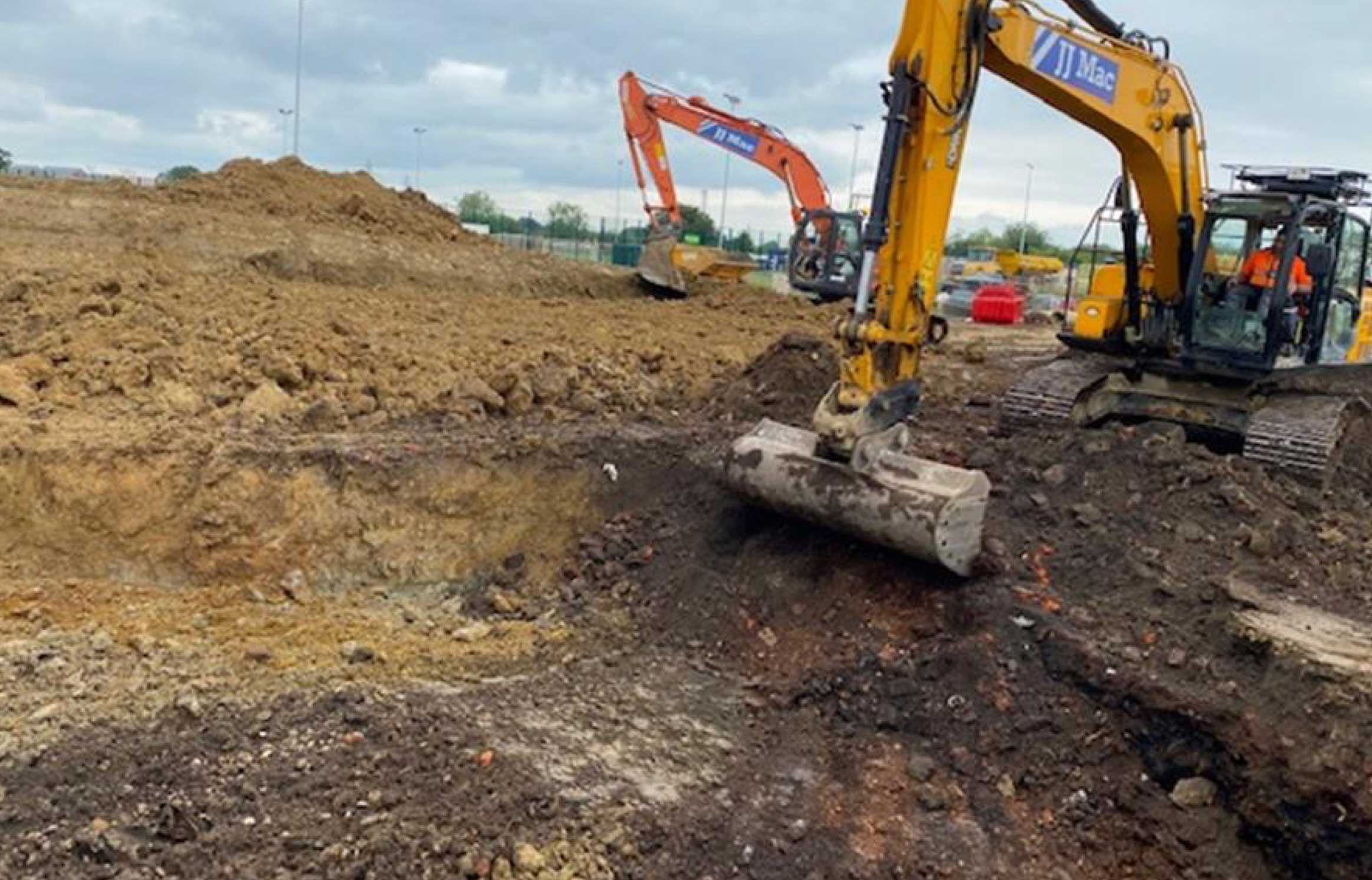 Excavation works to remove the contaminated soils and Land Fill progressed well.
The area of contamination was reduce excavated to 600mm BGL.
The area of the plots was reduced to 1.4m BGL.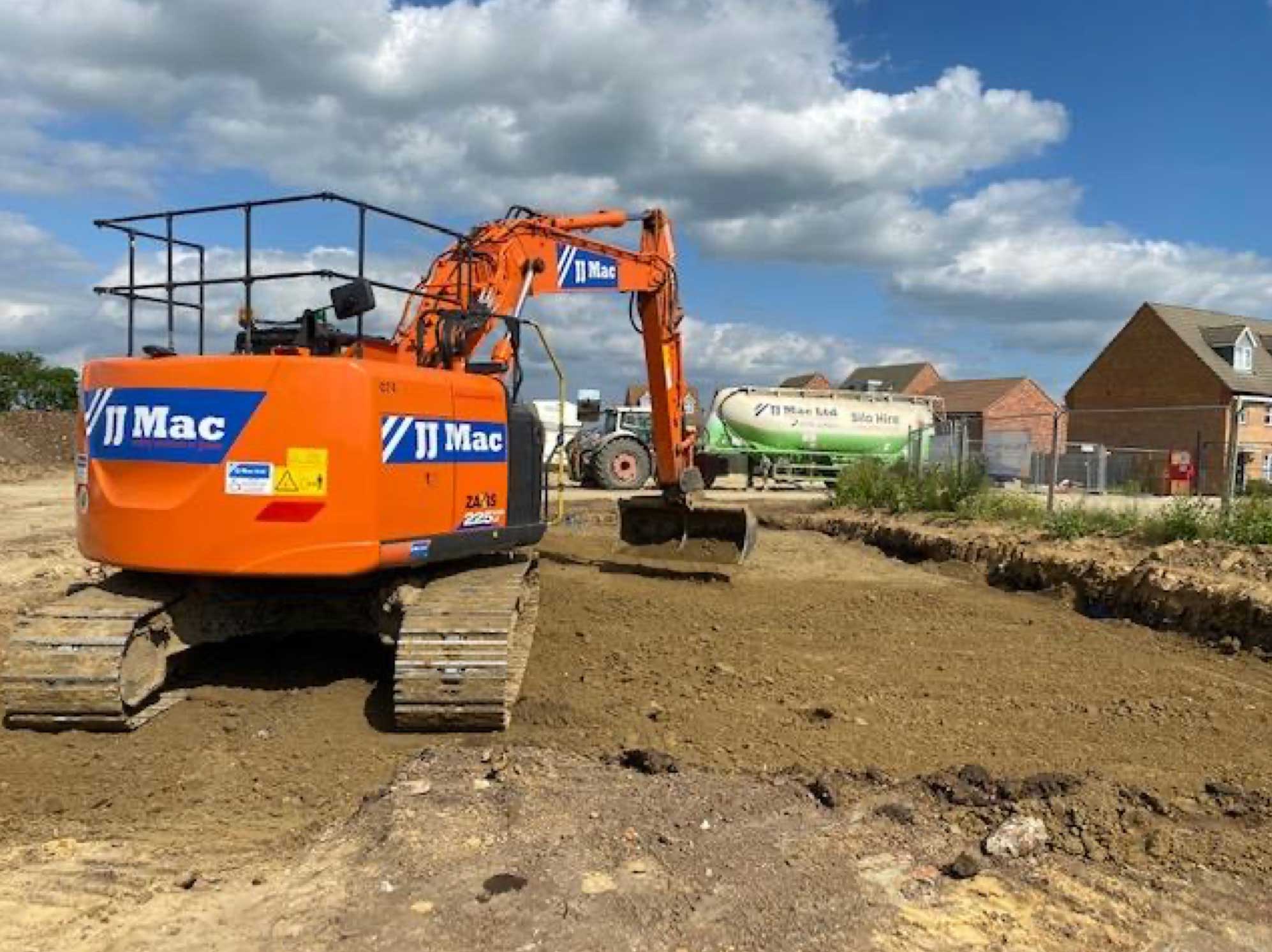 A Capping layer of 600mm of clean inert sub soil was placed over the plot footprint and this was Stabilised with 100mm of type1 protective layer to create a Piling Mat for the Piling Rig.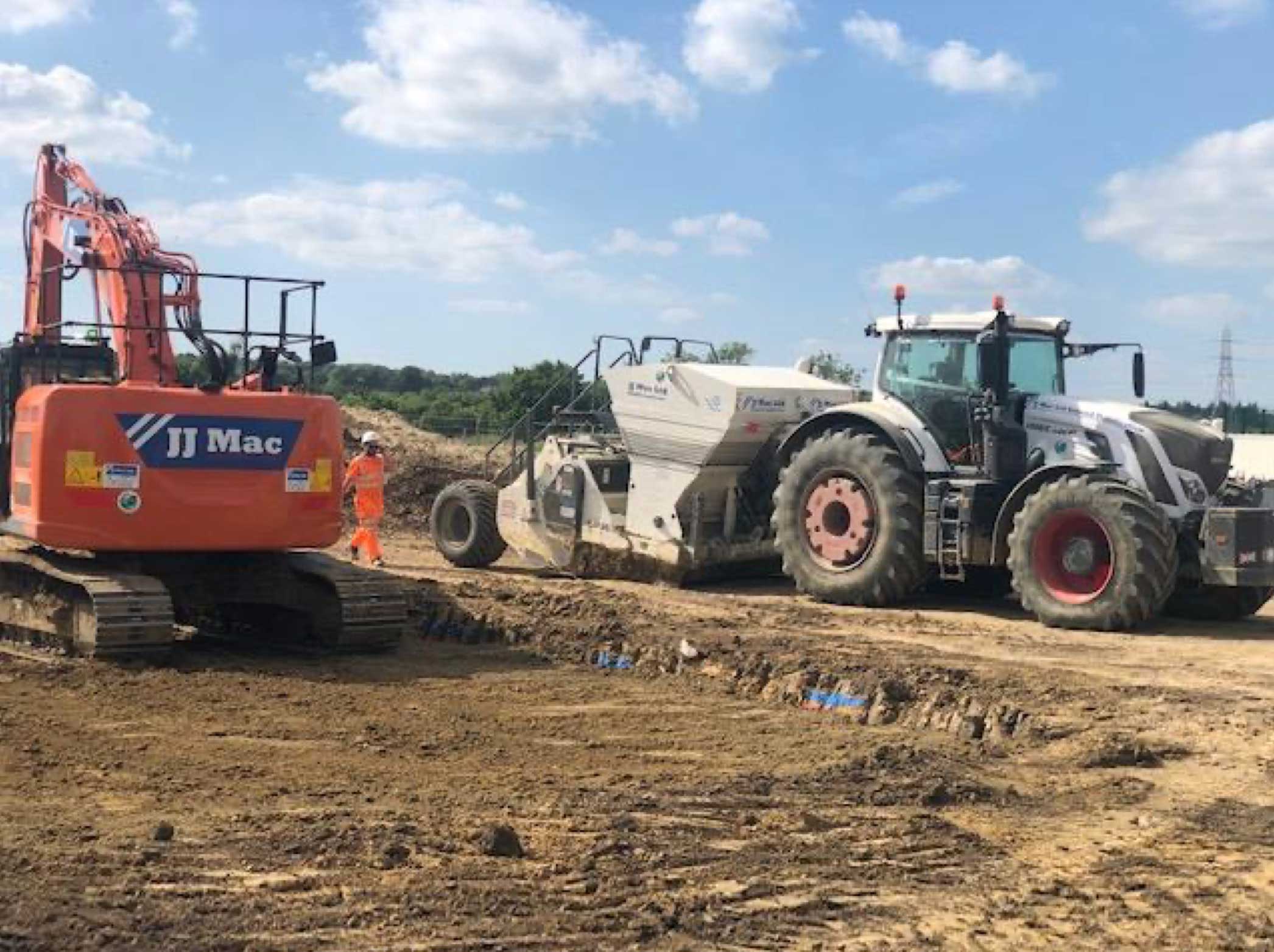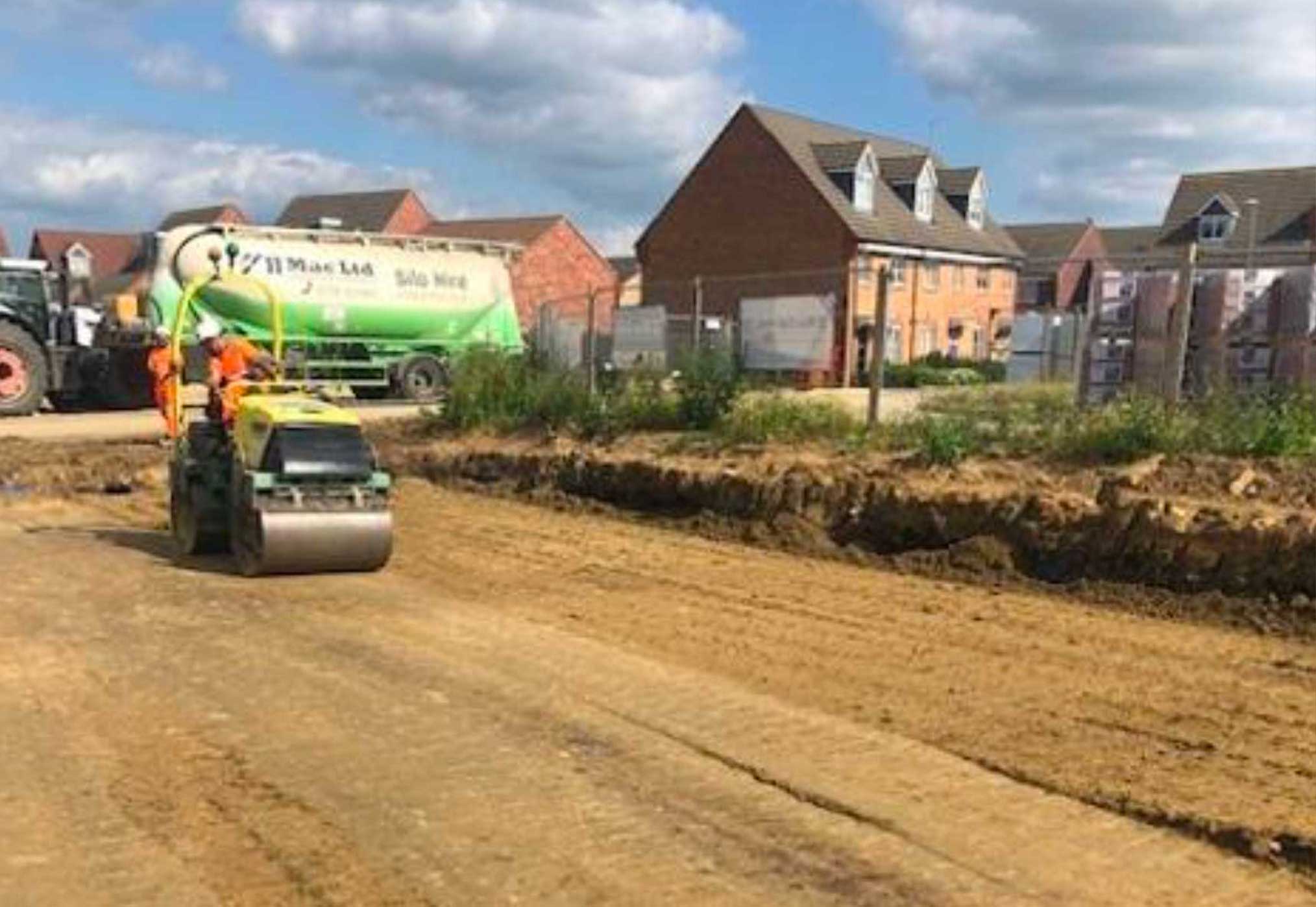 All Earthworks and Drainage carried out by JJMac working as Principle Contractor.
ADVANTAGES
The Stabilisation works had numerous advantages for this site.
Stabilised Capping reduced the overall depth of required excavation saving disposal costs.
Reduction of Primary Aggregates import for Piling Mat