JJM2643 - Transport Depot
| | |
| --- | --- |
| Project | JJM2643 - Transport Depot |
| Location | Boston PE20 3AN |
| Client | Turner Transport |
| Key works delivered | Ground Stabilisation |
| Project Duration | Sept 2021 - 4 WEEKS |
| Stabilised Area | 8000 m2 |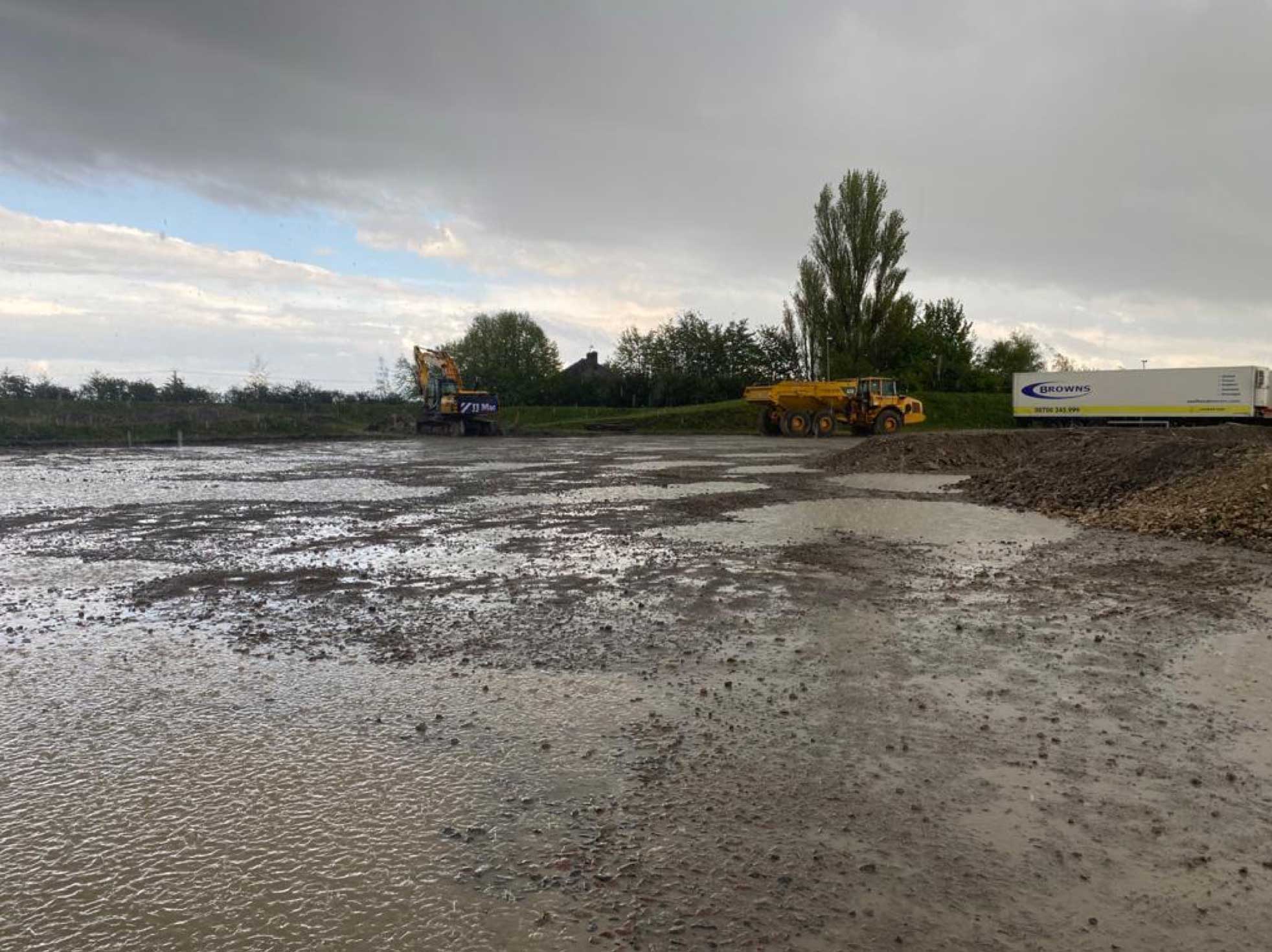 PROJECT OVERVIEW
Turners Transport at Boston operates approx. 200 lorries from this depot.
The depot was an old yard that expanded quickly. The main problem on the depot was poor drainage and poor very poor surface condition of the yard make up.
Ongoing problems for logistics and trying to store lorries out of the flooded areas and large potholes causing damage to the lorries and trailers
PROJECT CHALLENGES
Our team were challenged to restore the surface of the yard and provide a safe operating area for the lorry drivers and all staff in the depot. Levels were not great on the yard with falls in the wrong direction. There was no drainage system in the yard to work with.
ENGINEERING AND SOLUTIONS TO OVERCOME THE CHALLENGES
To overcome the project challenges set by the client, our team:
Worked with the client and advised on the finding of the existing Site Levels Information to create a drainage system.
We carried out on site CBR testing to enable our Designers to generate a very efficient stabilisation design solution for our client.
Our site team then set to work to create the correct falls and install the drainage system.
Our team liaised closely with our client about phasing the works to allow the Drainage and Stabilisation works to take place around the yard lorry movements and logistics Phasing of the works.
Once we had the drainage sorted, we then worked on the surface to create a safe and solid and working yard surface.
The stabilised material was sealed with Bitumen and dressed with Granite Type1.
BENEFITS TO CLIENT
JJMac Ground Stabilisation were able to offer a turnkey package to our client on this project. We could carry out initial Surveys and Assessments of the yard and from this information, we could work with out client to advise on a Drainage Solution and a Restoration Solution for the yard surface.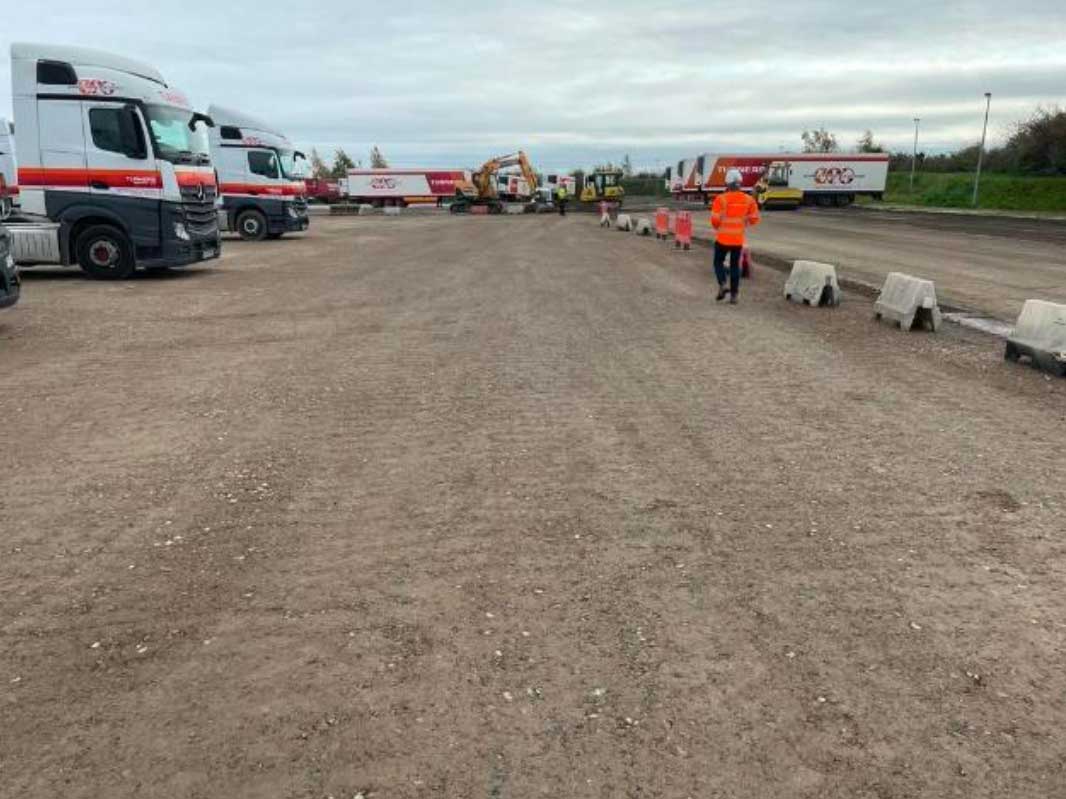 Cost Saving
Programme Reduction
Vehicle Movements Reduction
Imported Aggregate Reduction
Material Sent To Landfill Reduced By
Stone Layer Depth Reduction